Unisoft has built industry solutions for the following key industries: CPG:Consumer Products Manufacturers IMC: Industrial Machinery and Components Manufacturers ECO: Engineering, Construction and Operations
CPG
Companies in the Consumer Products Industry have an even more unique set of requirements - Channel Management which can be very complex and dynamic, Distribution & Inventory Management, forecasting during lumpy demand situations, 'sell by' & 'expiry dates', cost & profitability control.
IMC
Industrial machinery and components industry has a very typical eco system, business requirements such as made to order, variant configuration, engineering control, production planning, product costing, management accounting to name a few.
EC&O
Engineering and construction companies have long cycles to process their sales orders. These companies have requirements such as project estimation, budgetary control, project tracking, periodic and milestone billing etc.
We began our ERP journey with Unisoft. They have implemented SAP ERP for our group companies with a phased rollout approach. They have been supporting us to ensure business continuity and helped us is upgrading the system as well.

Yasin Mustafa

Director,VKC Pride

Unisoft Infotech, has been reliable and trusted partner who has been able to provide us talent meeting our requirements. Their responsiveness and quality of services has been very high. We are very pleased with their team members and would look forward to continued services from Unisoft.

Cheng Mei

Director,NCS Pte Ltd

We hired Unisoft Infotech after interacting with the several vendors for SAP Application Management, and are glad we chose them. Unisoft has ensured that right skills deployed for the right job and commitment. They also have ensured proper user interaction skills. I am very happy with their services and would always recommend them to any company then looks forward to ensure continuous improvement in their SAP system.

Paul Lee

CIO,Goodpack Ltd

Unisoft Infotech has been supporting our SAP ERP system for several years. In Unisoft, we found a very reliable partner for our mission-critical applications. The support system is always available when they are required. The team has demonstrated immense flexibility. They have helped us to be ahead of Business now.

Brandon Mylvaganam

IT Director,Titan Petrochemicals Pte Ltd
Who we are
We are a leading provider of integrated business solutions. Our solutions leverage industry expertise and leading-edge technologies to solve business problems, globally, every single day.
We address more than a dozen industry verticals and focus on business process engineering and automation. We work with best-of-breed and state-of-the art technology providers such as SAP, Anaplan, IBM and AWS to enhance your enterprise competitiveness.
Our global delivery model comprises on-site consulting and delivery, off-site and off-shore delivery bridging time and geographical gaps, ensuring our client, gets the best value for money and time.
See more...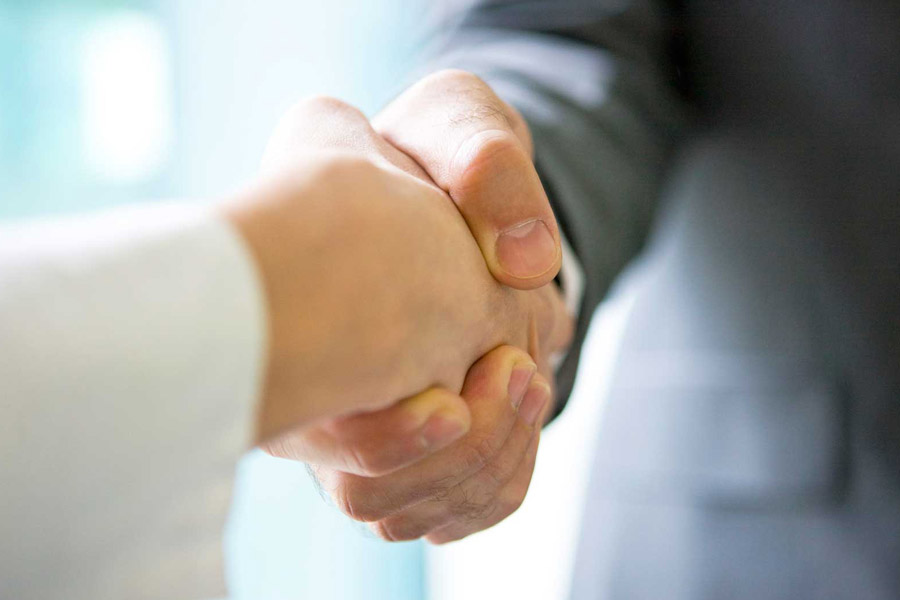 Vision & Mission
Vision
Our vision is to be leading light in the world of enterprise competitiveness.
Mission
Our mission is to provide thought leadership to mid-market organizations aspiring to be globally competitive and help them build right systems to achieve their goals by perfecting their processes. .
See more...